Peter Checkland on the origins of SSM
Details

Parent Category: Systems Videos
Here is Peter Checkland describing the origins of the Soft Systems Methodology.
SSM - Rich Pictures in Evaluation
Details

Parent Category: Systems Videos
Judy Oakden describes the use of Rich Pictures in SSM in evaluation.
New Book! A Guide to Systems Research
Details

Parent Category: Publications

New book A Guide to Systems Research: Philosophy, Processes and Practice is available from Springer. Authors are M.C. Edson, P. Buckle Henning and S. Sankaran. Introductory 20% discount see below.
Stafford Beer VSM origins (video)
Details

Parent Category: Systems Videos
Stafford Beer describing the origins of the Viable Systems Model.
CFA WCSA7 Conference Brazil 2017
Details

Parent Category: Calls
Call for Abstracts for WCSA 7th WORLD CONFERENCE 'Governing Turbulence: Risks and Opportunities in the Complexity Age' Rio de Janeiro, Brazil 5 & 6 January 2017.
Call for abstracts ISSS 2016 India and USA
Details

Final call for abstracts - ISSS 60th Annual Meeting and First Policy Summit - an East-West Systems Dialogue "Realizing Sustainable Futures" held jointly in Boulder, USA and Vadlamudi, India 25-29 July 2016.
New Book Think Crime!
Details

Parent Category: Publications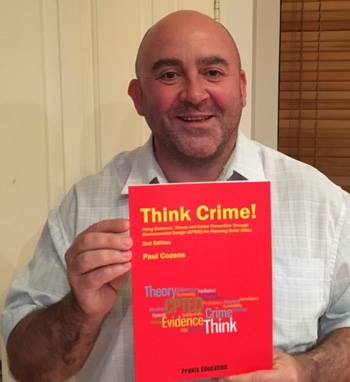 New book Think Crime! by Paul Cozens describes a systems-based approach to designing environments to reduce crime.The book focuses on using practical understanding of the interplay of multiple interrelated systemic factors that shape motivation and opportunities for crime.
RSD5 Symposium 2016 Toronto
Details

Parent Category: Calls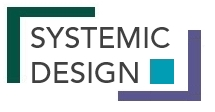 The RSD5 Symposium on Systemic Design for Social Complexity will be held in Toronto October 123-15 2016. Keynote speakers include Humberto Maturana, Erick Stolterman, Aleco Christakis, Maria Kakoulaki,  Liz Sanders and Paul Pangaro. Currently calling for workshop proposals.
Next ANZSYS conference
Details
There have been recent discussions and speculations about possibilities for the next ANZSYS conference. These include an ANZSYS conference at Fremantle; a special meeting of ANZSYS around health prevention issues at the Sax Institute in NSW, or some other combined meeting with another organisation.
If people want to email their thoughts to me (This email address is being protected from spambots. You need JavaScript enabled to view it.) I'll collate them anonymously and post them here.
Systems Map of Obesity Factors
Details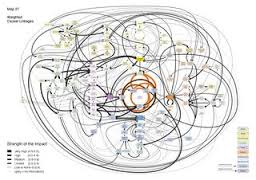 The UK Government Foresight Group at the Office for Science has published Tackling Obesities: Future Choices  - Building the Obesity Systems Map This describes the building of a systems map  of factors affecting obesity to help guide choices for future state level and local interventions to reduce levels of obesity in UK populations.