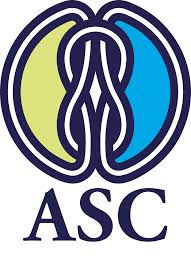 ISCE has created a survey for the Second Order Science event in Berlin (see http://secondorderscience.org) to help put the concepts into perspective. ISCE and ASC and IFSR encourage you to complete the survey  and circulate the weblink
http://www.surveygizmo.com/s3/1911906/Defining-Context-Dependence
Your help is needed. If you can take 20 minutes please fill out the survey. If you can circulate its link to colleagues and students that too would be greatly appreciated.
 A link to my paper on second order science is here
On behalf of the ASC and ISCE
many thanks
--
Michael Lissack <This email address is being protected from spambots. You need JavaScript enabled to view it.>
---
Dear Members and VIPS of the IFSR!
Find attached a 'Call-for-Help' from our Member ISCE represented by Michael Lissack.
Please help Michael! 
gerhard
 
---------------------------------
Prof. Dr. Gerhard Chroust
J. Kepler University Linz
c/o Donaustr. 101/6,
A-2346 Maria Enzersdorf, Austria
+43 664 28 29 978
This email address is being protected from spambots. You need JavaScript enabled to view it.
--
Victor MacGill
+64223264157
+6435473302
Winner of the 2013 Sir Geoffrey Vickers Memorial Award
http://www.vmacgill.net
http://complexity.orcon.net.nz
http://SBPRA.com/VictorRDMacGill
http://www.myswordandshield.net
Author of When the Dragon Stirs: Healing our Wounded Lives through Fairy Stories, Myths and Legends and
Gonna Lay Down my Sword and Shield: A Complexity Perspective on Human Evolution from a Violent Past to a Compassionate Future