Book: Systems Concepts in Action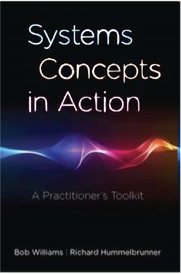 The book Systems Concepts In Action : A Practitioner's Toolkit by Richard Hummelbrunner and Bob Williams is focused on the practical use of systems ideas. It describes 19 commonly used systems approaches, complete with case studies, variations and discussion of each approach's pros and cons. Each chapter begins with a set of questions that the particular method addresses.
Ashby aphorism cards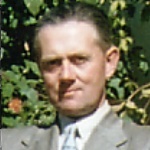 Ross Ashby left a collection of cards with short pithy and often entertaining aphorisms or truth snippets. Fascinating and useful they give insight into Ross' thinking. The members of the Ashby Estate have collected them together into groups and transcribed them at:
DISCOUNT! Systems Thinking by Bill Hutchinson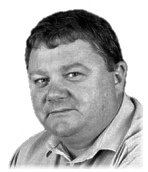 Book Discount! Praxis Education is offering ANZSYS members and friends a 50% discount ($4.99) on the last of the original first edition copies of Systems Thinking and Associated Methodologies by Bill Hutchinson, one of the founders of ANZSYS. To buy use the coupon ANZSYS in the online bookshop at https://www.praxiseducation.com/index.php/product/10-systems-thinking-and-associated-methodologies-book
Systems and Organisation Management (lectures)
A series of 40 lectures in 3 modules about the use of Systems  in Organization Management by Prof. Vinayshil Gautam, Department of Management Studies, IIT Delhi. Here is the first lecture:

For access to all the lectures go to:

http://www.youtube.com/playlist?list=PLCD408E74E6E853F3
Made available by the by the National Programme of Technology Enhanced Learning (NPTEL) of the Ministry of HRD, Government of India.  See http://nptel.iitm.ac.in
Soft Systems - Dr John Mackness
Video of Dr John Mackness discussing Soft Systems Methodology. John is a colleague of Peter Checkland
Complex Systems Society

The Complex Systems Society promotes complex systems research, advises on  complex systems education, and the relationships between complex systems and society by linking complex systems scientists of different countries. CSS also contains the Complex Systems Registry.
Insight Maker Free Online Software

Insight Maker is a free online systems modelling software.  The online software provides a variety of systems modelling tools and is particularly strong in Systems Dynamics and Agent-based modelling. The website also contains many useful sample models and simulations. The cost is your model/simulation is available to Insight Maker.
System Dynamics and Strategy
Lecture - Reflections on System Dynamics and Strategy by John Morecroft, London Business School

Book - complex systems & human evolution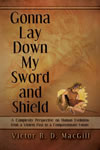 New systems book 'Gonna Lay Down My Sword and Shield: A Complexity Perspective on Human Evolution from a Violent Past to a Compassionate Future' by Victor R. D. MacGill.  Comment by Alexander Lazlo, President ISSS 'MacGill provides an accessible entrée for the thinking and caring person wishing to make sense of an increasingly complex and apparently chaotic world.'
Join ANZSYS free!
Join the ANZSYS system community now! It's FREE! Register your name and email address and we will send you interesting info about systems conferences, books, courses, methods, tools,  events, special offers, free coffee. . . in fact anything that might be of interest to systems researchers and practitioners in Australia, New Zealand and this side of the universe.
Write a conference review?
Been to a great systems conference? Write a review! Send photos!  Reviews and photos of systems events will be published on the ANZSYS website.