Online presentation and discussion 16-Sept 2021 more details at ANZSYS Events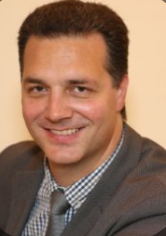 Collin Smith

In his presentation Collin will introduce the upcoming International Roundtable Thought Leadership Report on 'Harnessing Emergence in Complex Projects: Rethinking Risk, Opportunity, and
Resilience'. His presentation will also introduce the International Centre for Complex Project Management (ICCPM) and describe the who, what, where and when of ICCPM.
Presenter
Collin Smith is Managing Director and CEO of the International Centre for Complex Project Management (ICCPM). He has over 23 years of commercial and management experience in a variety of senior roles across various industry sectors.  Before moving to Australia, Collin spent 8 years as a Director and Principle Consultant for a boutique business transformation management consultancy in South Africa with a particular focus on strategy development and change management.  Collin's Australian experience includes working for Queensland University of Technology where his responsibilities included the program management of QUT's Executive MBA in Complex Project Management in Canberra as well as a series of customised customer-specific and public executive education courses.  More recently, he was a Principle Consultant and business transformation practice lead for a local Canberra based consulting firm before joining ICCPM.
Collin holds a Bachelor of Business Administration degree and a Master of Business Administration degree and is a past member of the Institute of Directors Southern Africa (IoDSA) and The Institute of Management Consultants and Master Coaches of Southern Africa (IMCSA). Collin enjoys learning and sharing his knowledge with others.  He brings multidisciplinary experience and skills to ICCPM.